SERVICES OFFERED
Lomprey Investigation, LLC
F.E.I.N 88-0484452
Hourly Rate & Fee Schedule
Immediate response to emergency and catastrophic fires

Fire investigations will begin within one working day after accepting assignment

A verbal report will be given prior to leaving scene, if possible

Prompt, no-nonsense, detailed professional reports completed within six working days after leaving fire scene

I.A.A.I Certified Fire Investigators

N.A.F.I. Certified Fire and Explosion Investigators

Fire litigation consulting and trial preparation.

Nevada, Utah, and Federal Court Certified

Secured evidence storage facility

Hourly billing plus reasonable expenses

Conflict-of-interest free investigations

Full Licensed and Insured in Nevada, Utah, Arizona & California

Peer Review

Digital Photos from fire scene in real time.
Objectivity

Seek the Truth, Factual Reports

Diversity

From Auto Fires to Hotel Fires

Reliability

Dependability, Prompt Response, Trustworthy

Integrity

Of Moral Principals
Sincerity & Honesty

Longevity

Private Sector since 1984
CONTACT INFORMATION
Timothy G. Lomprey, BS
Fire and Explosion Investigator
IAAI-CFI; IAAI-CET;
NAFI-CFEI; NAFI-CVFI
Haz-Mat Technician; Wildland O & C
E-Mail timlomprey@aol.com
Cel: 702-575-8236
Ph: 702-382-0500
3832 E.Calle De Benito Ave.
Las Vegas, NV. 89121-6015
Ph: 702-382-0500
FAX: 702-454-8327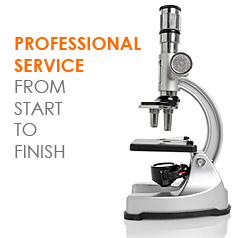 Call Now   

                     
           702-382-0500           
LOMPREY

  Investigations