PROFFESIONAL ORGANIZATION
 LOMPREY INVESTIGATIONS
The determination of the origin and cause of fires and explosions is the primary consideration of Lomprey Investagations LLC.
Lomprey Investigations is a completely independent investigative company whose services are geared for the insurance and legal communities for assignments anywhere in the world. Fire-explosion examinations include vehicle, aircraft and marine, residential, commercial and high rise fires.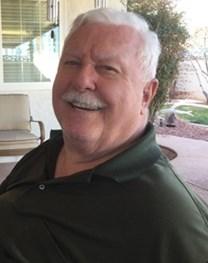 In Memory of Lorne Lomprey
Founder

TIMOTHY G LOMPREY
BS from UNLV
Timothy G. Lomprey, BS
Fire and Explosion Investigator
IAAI-CFI; IAAI-CET;
NAFI-CFEI; NAFI-CVFI
Haz-Mat Technician; Wildland O & C

Over seven years in law enforcement that includes police investigations, patrol activities, crime prevention and suppression and I.D. Technician. Master in police firearms. Certified Police Science College Instructor, State of Nevada

PROFESSIONAL FIRE FIGHTER
Over seventeen years experience as a Firefighter, 10-years, full time Captain in Fire Investigation's with the Clark County Fire Department. Court recognized expert in fire origin and cause including explosions. Peer certification includes Certified Fire Investigator, International Association of Arson Investigators; Certified Fire/Explosion Investigator, National Association of Fire Investigators (N.A.F.I.) and certified with the N.F.P.A. National Board of Professional Qualifications for Fire Investigator.
Principal investigator of the Las Vegas MGM and Hilton Hotel Fires. Retired June 1984 as Captain with Clark County Fire Department. Certified Fire Science College Level Instructor, State of Nevada. Investigated in excess of 8,000 fires to date. Past member of the Nevada Private Investigators Board.

Licensed in Nevada  # 335;  Arizona # 9206003.
Licensed in Nevada,  # 335; Utah # G104145;  Arizona # 9206003.

E-Mail timlomprey@gmail.com
702-575-8236
3832 E.Calle De Benito Ave.
Las Vegas, NV. 89121-6015
 702-382-0500
Address
3832 E.Calle De Benito Ave.
Las Vegas, NV. 89121-6015